Local Attractions
Barnbougle Dunes Golf Links
is just 5 minutes drive away and an ideal venue for your next corporate golf event. Links golf is natural golf. Where the natural contours of the land define the way you play the game. Links golf courses do not disturb nature, but enhance it.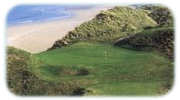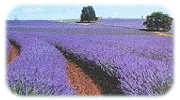 The Bridestowe Estate Lavender Farm
One of the world's largest single commercial lavender farms, producing the finest quality lavender flowers and lavender oil, used traditionally in the perfume industry. The farm consists of 120 acres (48 hectares) of rolling fields of lavender and is considered one of Tasmania's most spectacular sights.
Forest Eco Centre
The Eco Centre is a focus for forest-based tourism and recreation activities in the North-East and acts to inspire visitors to explore and enjoy the diverse forest types of the region. Located 200m down the road in King Street, Scottsdale.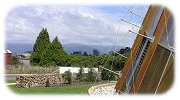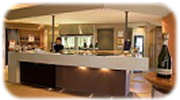 Tamar Wine Route & Pipers Brook
Pipers Brook, part of the Tamar wine route is just a short drive away. While it is the largest producing area in Tasmania, it is also arguably the coolest major district.
St Columba Falls
The cascading waters of St Columba Falls plunge nearly 90 m from the Mt Victoria foothills to the valley of the South George River.
The falls can be viewed from the carpark and a short walking track provides easy access.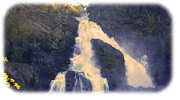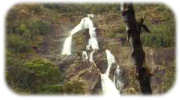 Ralph Falls
plummets down the fluted cliffs of Mt Victoria in the Mt Victoria Forest Reserve, south of the rural township of Ringarooma. As the longest single drop waterfall in Australia (cliff top to valley) it's well worth the easy 20 minute return walk to 'Norms Lookout' at the top of the falls to see the single sliver of water plunge down the mountain.
Blue Derby Mountain Bike Trails
Once a thriving mining town with the richest tin mine in the world and one of the last remaining wilderness areas, Derby is now home to one of the world's premier mountain bike networks located right here in Tasmania. Encompassing 125km of purpose built mountain bike trails with options to suit all skill levels.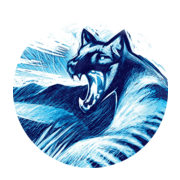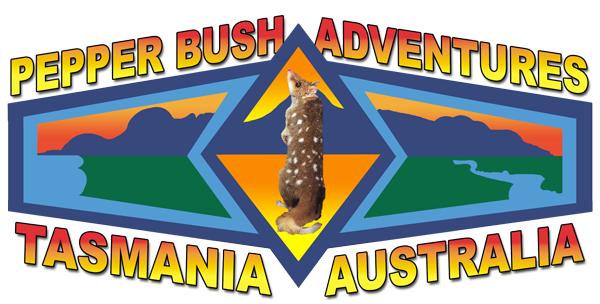 Pepper Bush Adventures
Tasmanian Wildlife Tours - Pepper Bush Adventures offers the ultimate nature experience with exclusive Tasmanian wilderness, wildlife and bird watching.
Scottsdale RSL Millitary Museum
The Scottsdale RSL Military Museum was opened in October 2015 and it contains an extensive display of Military memorabilia from wars that Australia has been involved with from the Boer War, World War 1, World War 2, Korea, Vietnam, Iraq, Afghanistan and Middle East conflicts.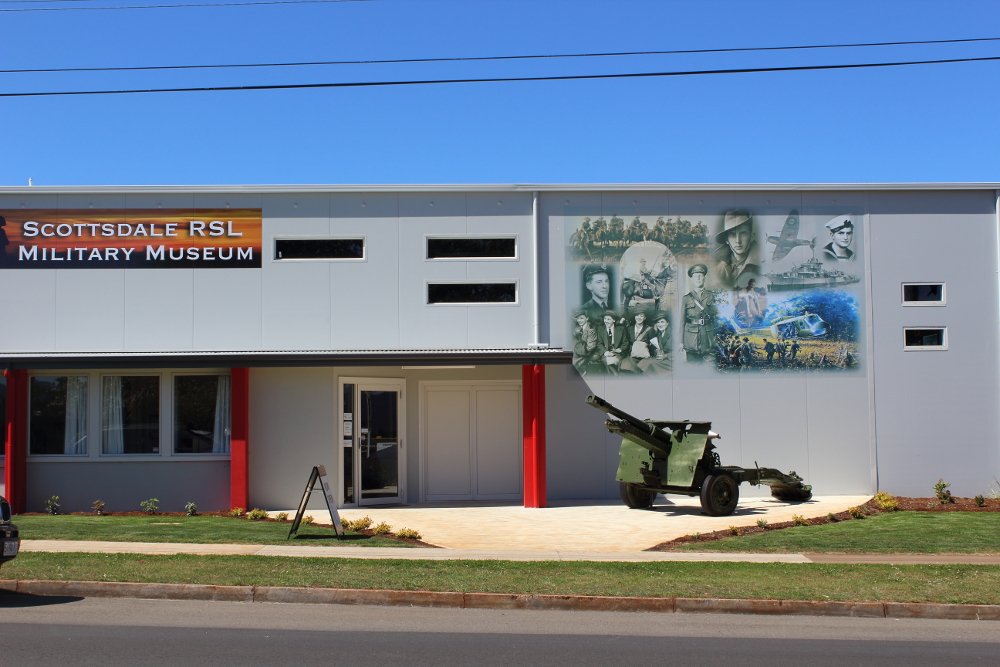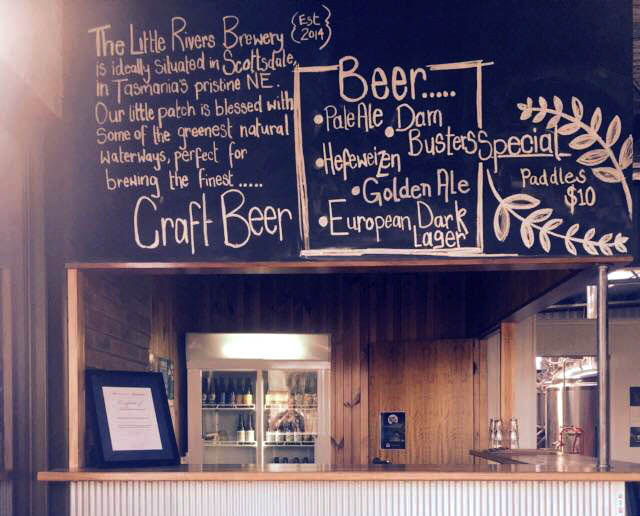 Little Rivers Brewing Co.
A Tasmanian boutique style craft brewery situated in the North-Eastern town of Scottsdale that provides Tasmanian's and visitors alike with a handcrafted, quality range of beer.